Imagine you're scrolling through the Facebook newsfeed. But can't see any images, it's filled with only plain text. How long it will be interesting for you? I can guaranty, Not much! Or what if all science books just have theories without any diagram. Will you able to understand it easily? My point is images are really important in our life from making our life interesting to understandable.
Our brain is more receptive to images than texts. According to researchers, images processed 60,000 times faster than text. That's why we understand and learn better through visual content. Images help our brain to absorb complicated data faster than reading the text. Hence, watching video tutorials are easily understandable rather than reading the manual or documentation.
How does brain process images?
Well, before discussing any future we need to understand actually how we see an image. Visual perception begins as soon as the eye focuses light on the retina. There the light absorbed by a layer of photoreceptor cells. These cells convert light to electrochemical signals. Where it divided into two types of cells; Rod and Cones. Rod cells are responsible for the night vision while the cone cells are responsible for tasks like reading. After that, the electrochemical signals run through different layers of the brain. Finally, the output information sent to the brain through the Optic nerve. Because of visually understanding features of our brain, we are able to analyze a thing in a million different ways.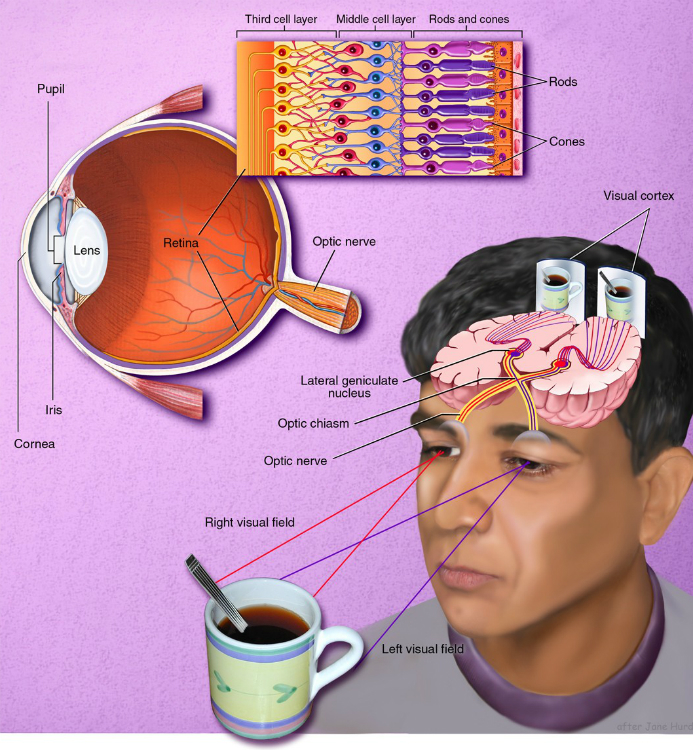 The maximum analyzing and the intelligence part of the brain is carried out by the neurons. To do specialized tasks neurons generate diverse firing patterns. An action potential is set up which is part of the process that occurs during firing a neuron.
How fast brain process images?